How to serve filter coffee in a coffee shop environment
---
Filter coffee is finally on the rise. More and more coffee shop lovers enjoy the variety and complexity that filter coffee has to offer. We feel that the stigma of stewed coffee made with stale ground coffee is finally disappearing. Instead, coffee lovers are enjoying filter coffee that has been made by grinding fresh speciality coffees brewed fresh. BUT, how as a coffee shop can you offer filter coffee to your customers? Do you brew it by the cup or do you batch brew...
There are many forms of filter coffee and you can define these into two groups: batch brew and single cup brew. What you offer in your coffee shop is very important to think about. You need to think about the speed, the quality, the cost and the variety.
Why offer filter? I have a beautiful La Spaziale espresso machine already...
---
For sure, your espresso machine is super and will always be the favourite. Filter coffee is simply a different offering altogether. A filter coffee is not the same as an Americano or Long Black. With an espresso machine it can be tricky to offer a range of coffees from various origins as you would need one grinder per coffee and this is something that filter coffee can open up. By offering filter coffee alongside your espresso coffee you dramatically increase your coffee menu.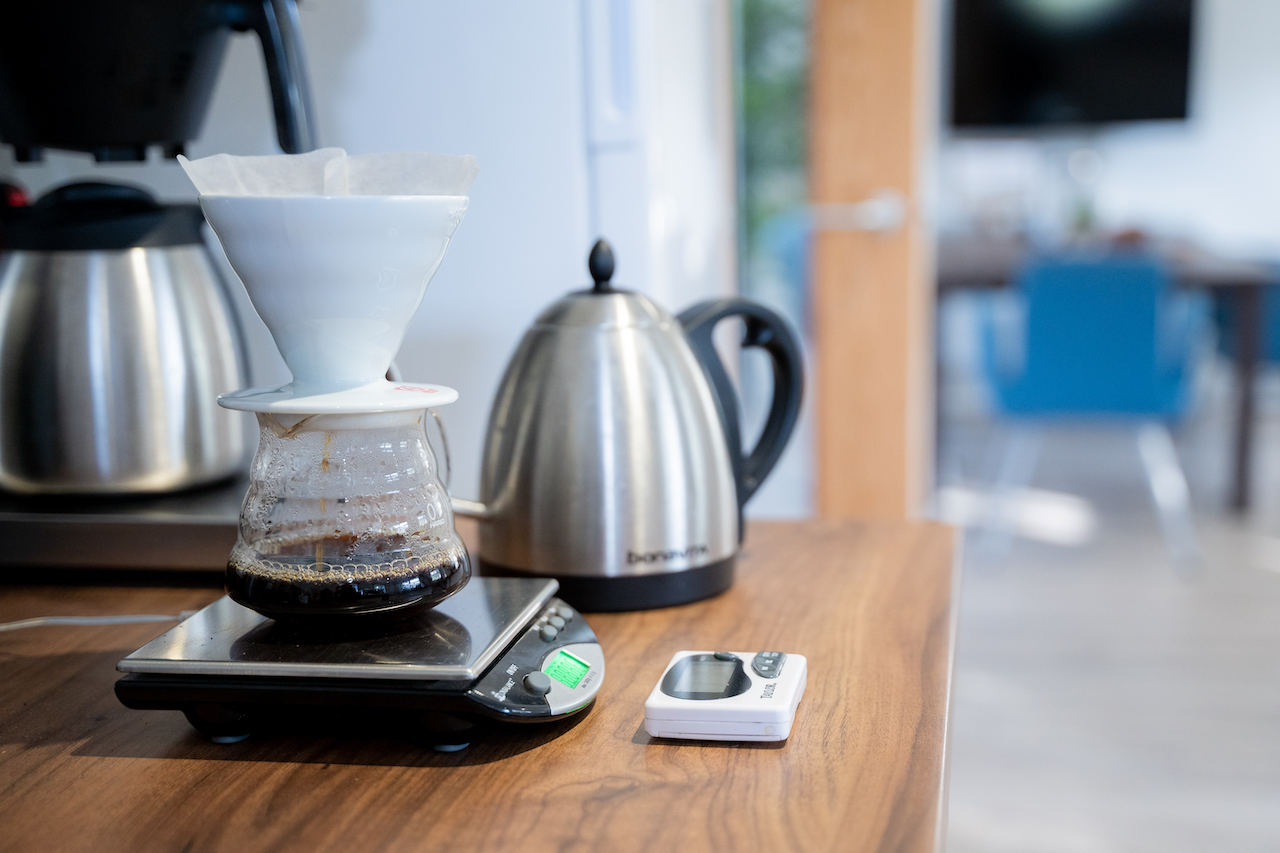 Batch brews can be made by many different filter coffee machines. You could use a traditional filter coffee brewer, a so called automatic drip filter coffee machine, or you could go for a bulk batch brewer which is a brewer designed for large quantities of filter coffee. Whichever way you go, always go for a brewer that brews into a thermos flask to avoid your batch from stewing on a hot plate.
If you go for single cup brewing then you have a huge range of brewing devices. The most popular choices are the cafetiere or french press, the V-60, the Chemex and the Aeropress. You will also need scales, a grinder and a hot water boiler / kettle. Ideally though you will have a hot water boiler that dispenses water at a set temperature and a dedicated filter coffee grinder with very low retention.
Batch brewing
---
The obvious benefit of a batch brewer is that you can brew really delicious filter coffee in large quantities. Easily brew litres of coffee in a matter of minutes and store this yummy coffee in easy to dispense flasks. Top of the range batch brewers allow you to brew by profile so that you can develop the very best flavours from the coffee. You can have multiple profiles depending on what coffee you are brewing. By having multiple flasks you can offer multiple coffees at the same time.
A batch brewer is less theatrical compared to brewing by the cup. Because you dispense from a flask it often feels like a lower value product, which is isn't of course, and that is something that you will need to overcome. By having an attractive stand and information boards about the coffee you can battle this challenge. Make the focus more about the coffee instead of the brewing method. Highlight where you coffee is from and what flavours to expect.
A really big advantage of batches in flasks is the ability to sample your coffee. It is very easy to give a sample of the coffee from the flask to your customer - something that single cup brewing can not offer.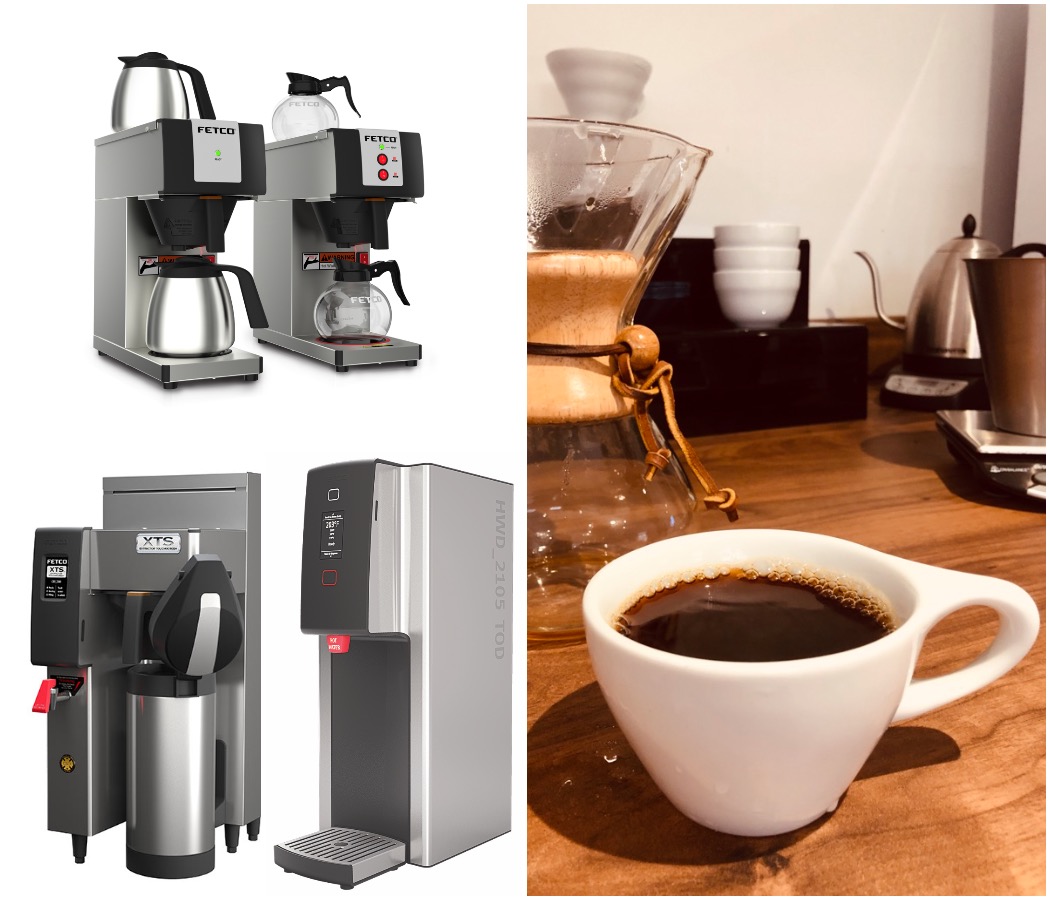 Single cup brewing
---
Brewing by the cup is very much artisan. It looks great and it involves a barista brewing a coffee especially for that one customer. You could brew by various methods depending on the coffee and the customer's preference. This however takes time and this is most likely the biggest challenge to overcome. Let's have a look at brewing a Chemex for example:
We are going to brew a Chemex coffee by using a grinder, scales and a temperature controlled kettle. This is probably the lowest set up cost option.
1) measure out the water - Fill your coffee cup with cold fresh water and add this to an empty kettle. Get the kettle going to a set brew temperature, for example 93 C.
2) weigh out the coffee and grind - Find your fresh bag of Limini beans and weigh out the desired dose, for example 17 grams. Purge your filter grinder from any residue and grind your coffee.
3) brew the coffee - Add the filter paper and coffee to the Chemex and once the water is up to temperature pour the water and brew your coffee.
The above process will take about two to three minutes plus another minute or so for the coffee to filter through the paper. This makes it a relatively slow process compared to batch brewing or black coffees from an espresso coffee machine. It does however produce a great show!
---
We would suggest to have about three filter coffees on offer: a fruity coffee, a florally light coffee and a chocolatey coffee. This should please most people. If you have a request for a strong filter coffee then you can always try brewing your espresso blend as these often come out strong as a filter.
Top tip - Always add value to your filter coffee by serving it with an info card. A little card that explains to the customer where the coffee is from and what flavours to expect. It makes the drink so much more interesting.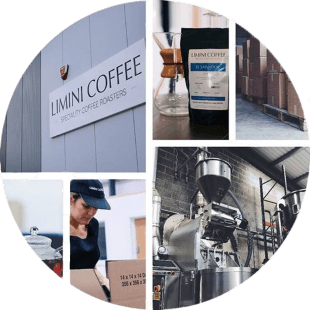 call us for a chat on 01274 911 419
Monday - Friday | 09:00 - 16:30
Closed bank holidays
Terms and conditions | Privacy policy
By continuing to browse you agree to our use of cookies.
Copyright © 2008-2023 Limini Coffee Services Limited. All Rights Reserved