Coffee Supplier & Roaster
---
A speciality coffee supplier and roaster based in Yorkshire with customers nationwide providing a friendly and professional service.
Proudly roasting and supplying white label speciality coffee to coffee outlets for over 15 years. And proudly independent.
We roast coffee every day and use a state of the art coffee roaster which produces delicious smooth rich coffee.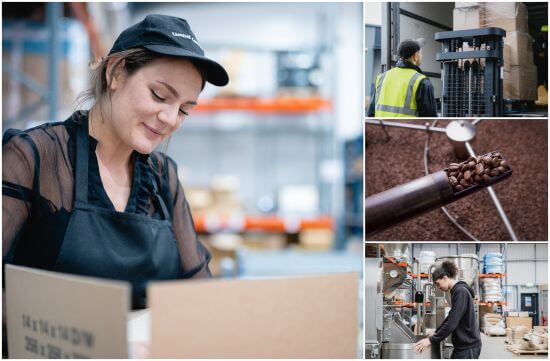 Buy coffee online
---
Here you can buy coffee online for your business or for at home.
As a coffee supplier we have a range of espresso blends, single origin coffees, decaffeinated coffee and a Limited Edition.
Ordering your coffee online with us is easy and we offer next day delivery. We also offer subscriptions and repeat orders.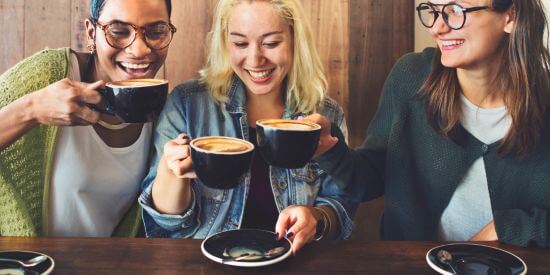 Reviews from our lovely customers
---
Over the years, I've gone around the houses trying to find a good coffee supplier, who will hit that sweet spot between cost, taste of coffee, freshness of coffee, and variety of options. Most hit some of these 'notes', but most not all. I stumbled upon Limini about 18 months ago, and I've never looked back. Regardless of whether I've wanted a new coffee to try, or a decent supplier of roasted decaffeinated, Limini Coffee have always come up trumps. Of course, never say never, but I genuinely can't think of a reason to move away from Limini as my main supplier of good coffee. I would absolutely recommend them, so give them a try!! - Michael
Limini have helped us from the very beginning and all the way to our very own coffee shop. No matter what problem we have had or how small an issue, limini talked us through it and made us feel more confident in ourselves about handling the task. Their knowledge is very refreshing and they are very enthusiastic and passionate about their coffee.
This is a company that is run by some very experienced people who certainly know what they are doing. Thank you for everything you have done for us and for introducing us to some amazing flavoured roasts and blends of coffee :-) Regards, Finla Coffee. Plymouth
Lovely coffee, excellent service and quick delivery, will certainly be using your services again soon. - Paul Roberts-Bennett
Been looking to up my coffee game, bought a manual grinder and proper coffee maker. Had a recommendation for Limini so joined and bought a Lumini blend and a Lumini blend dark roast. SO IMPRESSED!!! Gorgeous coffee. Great aroma and flavour. Really smooth and a gorgeous aftertaste. Even the kids enjoyed the aromas throughout and grinding the beans. Can't let them have any yet though.... Many thanks, more orders and referrals to come! - Jonathan
I first found Limini Coffee in a small coffee shop in Marlborough, what a treat. Certainly the best coffee I have ever tried, and I have tried quite a few. The balance is perfect for me. I have the Limini Blend. The website is very informative and easy to use, also delivery is fast. Thank You. - Sandra Worthington
Excellent company and excellent coffee great value and kind service many thanks. - Stephen kemp
Love these guys and their amazing Coffee!! I have tried them all and they're all great. I love the Kata and Blue Mountain blends, Colombian Single Origin and the Ethiopian Yirgacheffe for something a little different. Go for the Indonesian if you like a rich, dark, tobacco flavour. Service is brilliant too - Emma
I first tried a cup of your coffee in a cafe in York and was amazed at the taste and flavour , after several visits I asked the manager what type of coffee he uses he told me a special blend from liminicoffee.co.uk he sold me a bag of coffee beans to take home. I have since ordered and received coffee from your website fantastic great service and 5 star rating. I will continue to buy liminicoffee and recommend you and your service many thanks Eddie miller. - Eddie miller
Limini have a good website, and sell good quality coffees. They are very reliable and present in a very user-friendly way. Richard - Richard Croucher
Little did I know this little gem was just round the corner. No need to pay postage, I can simply pick it up. Amazing coffee at a reasonable price. Willing to go the extra mile for customer satisfaction. Their Rimini and Liscio blends are my go to. I have just ordered one of their limited edition coffees which I have no doubt will be excellent. - I L
Youri the owner seems a genuine bloke with a vast knowledge of coffee. He manages to roast the coffee sympathetically to the individuals beans nuances. He advised me on some good low acidity single origin coffee's to use for pour overs. I placed my order and even in these extraordinary times I received my beans 2 days later. Once I dialed in the correct grinder and brew ratio I have produced a wonderful coffee from the Brazilian Beans. I also bought Guatemala and Kata Blend which I have frozen to be tried at a later date. Please support this superior coffee roaster so that he is still trading once normality returns. - Andrew
Training courses
---
We have been teaching every day since 2008 and run courses on a daily basis.
From barista training and latte art courses to our unique "How to start a coffee shop course".
Training is done at our roastery in Yorkshire and includes a tour.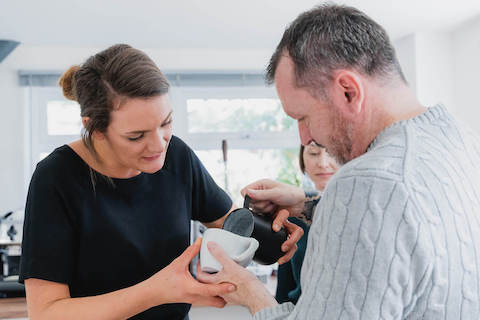 Espresso machines
---
As a coffee supplier we supply the beautiful Vostok from Naples and the La Spaziale espresso machines from Bologna for your coffee business.
We offer the full service to help you find the best espresso equipment for your coffee business.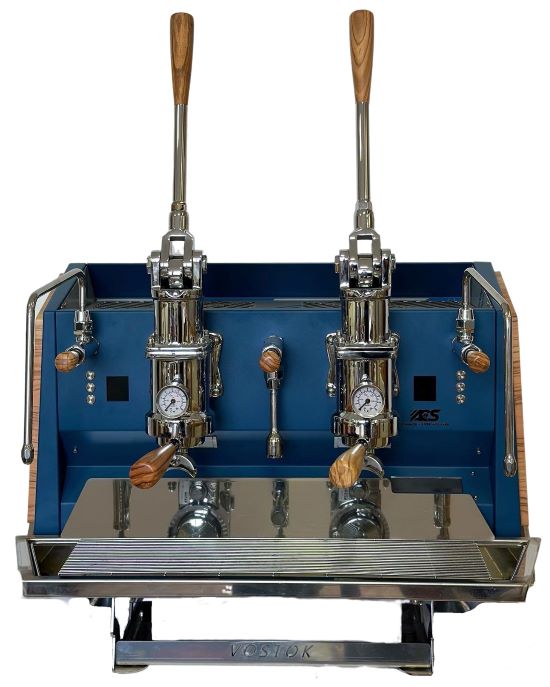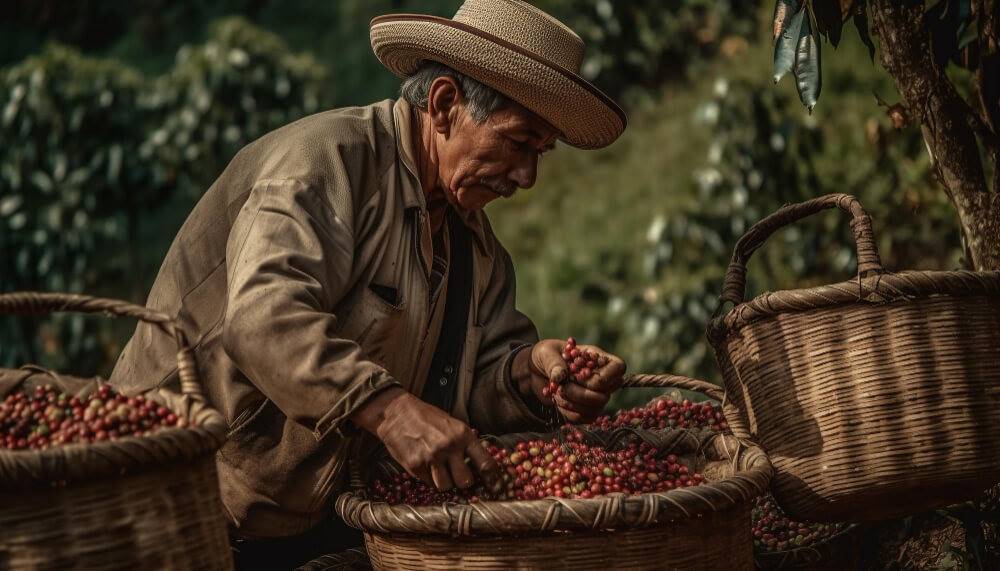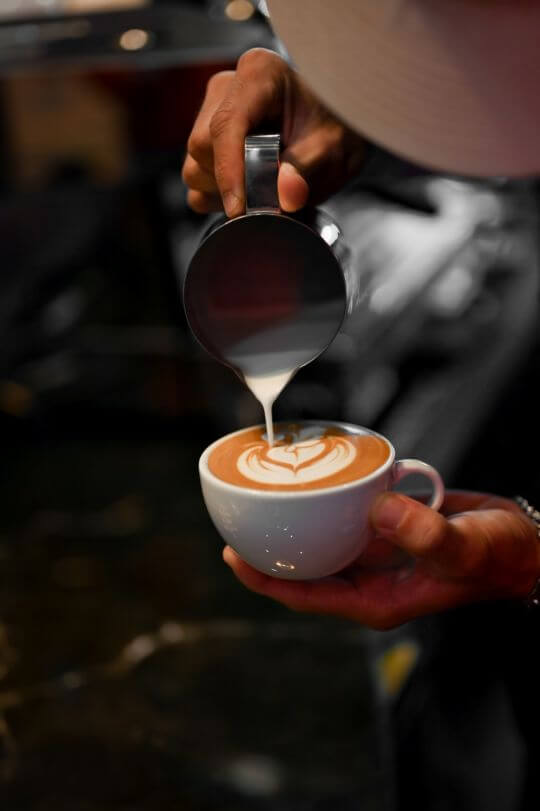 Training courses
---
We have been teaching people from all over the world about coffee since 2008.
We run training courses every day - courses that are fun and extremely useful.
How to start a coffee shop
Unique course designed for those who are thinking of opening a coffee shop. Our course has been running for over 15 years.
Barista training
Fun, professional and taught by knowledge friendly barista trainers.
Latte art training
Perfect your skills and understand milk and latte art pouring techniques.
Advanced barista training
Barista training for the true professionals.
Consultancy
---
We also offer consultancy for coffee shop owners.
More than coffee
---
As a wholesale coffee supplier we do more than just coffee even though coffee is really our thing!
View our range of chocolates, teas and more in our online shop.
Wholesale coffee supplier
---
Limini Coffee is a wholesale coffee supplier and roaster based in West Yorkshire that specialises in wholesale coffee beans, barista training & commercial espresso machines. We are truly passionate about speciality coffee beans and our focus is on supplying wholesale coffee beans to like minded coffee people in the UK.
If you are looking for a coffee supplier for your business then please read more about it here.
We supply coffee as a coffee supplier to businesses all over the U.K. and we would love to hear about you!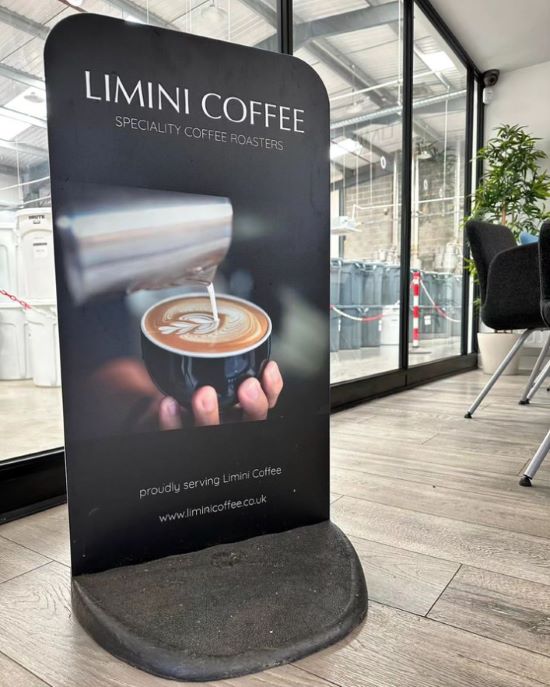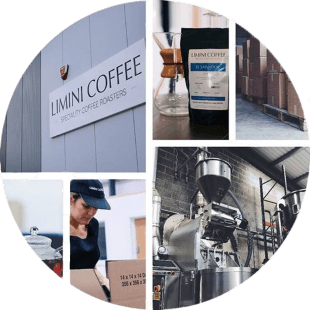 call us for a chat on 01274 911 419
Monday - Friday | 09:00 - 16:30
Closed bank holidays
Terms and conditions | Privacy policy
By continuing to browse you agree to our use of cookies.
Copyright © 2008-2023 Limini Coffee Services Limited. All Rights Reserved