How to start a coffee shop course
---
Many people will start a coffee shop without really knowing how to do it and having the background that is needed to get off to a good start. Much is left to chance and hoping it will all work out.
We have started this course because we know how to run successful coffee shops and we have indepth knowledge from all our customers all over the UK.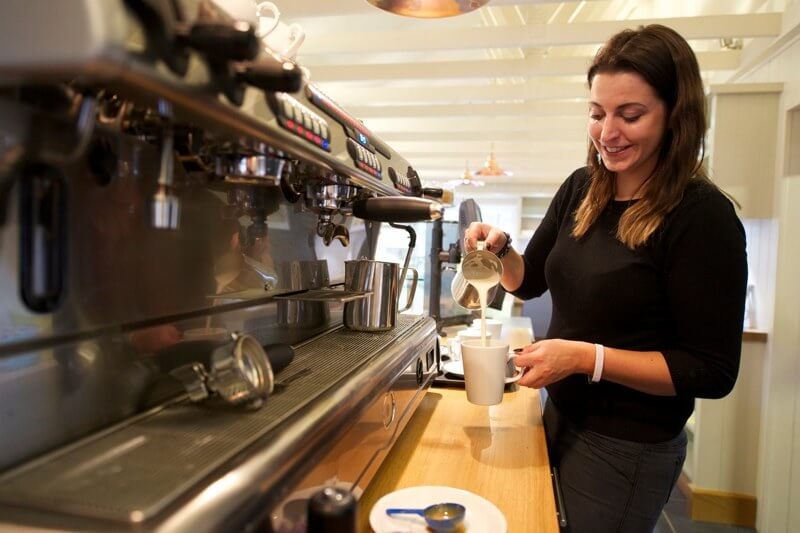 Most people who start a coffee shop have no experience with working in a coffee shop which is totally fine and this is when our course will seriously help you and is in our eyes essential.
Give yourself the best chance to succeed and prepare yourself for what is coming.
Our course will help you with the set up of your coffee shop and will provide you with the fundamentals that you need. No need to make the many mistakes that many other people already made.
We were 'probably' the first coffee company to offer and develop the "How to start a coffee shop" course and teach this every single day so you can be assured to be in good hands with us
This is a realistic course that gives you real numbers and not just averages and guess work. We work with the real world of coffee and prepare you for what is really coming.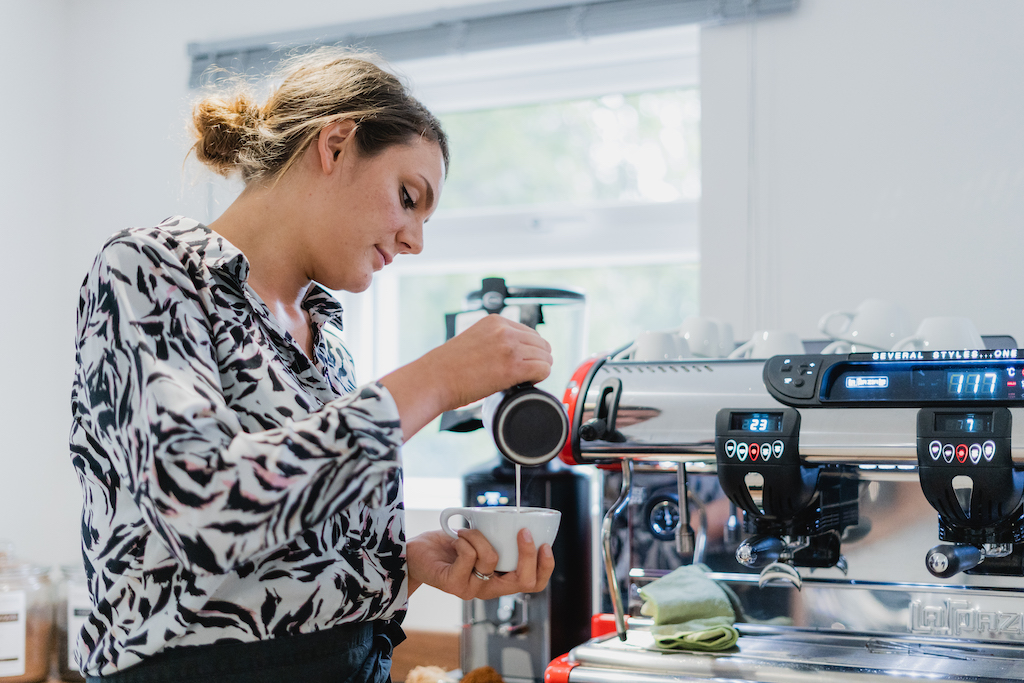 Key things we focus on:
---
Coffee (of course!)
Understanding the financial model and accounting terms such as sales, VAT, gross profit, profit margins and net profit
Finding the location that works
Layout of your coffee shop
The How to start a coffee shop course is our most popular course
---
The "How to start a coffee shop" course has been running for years now and we have had many people who are now happy successful coffee shop owners. They tell us that the initial training was very beneficial and we see this when we visit their shops. We teach this course almost on a daily basis.
Considering you usually spend over £20k for a coffee shop, our course is a small investment and well worth the money and the time. At least, that is what our customers tell us. If you want a great start for your new business and you want to enjoy it then this course is the best way to start.
The "How to start a coffee shop" course includes barista training so expect to make lots of coffee, drink lots of coffee, have a good laugh at the same time and learn the essential skills for starting a successful coffee shop.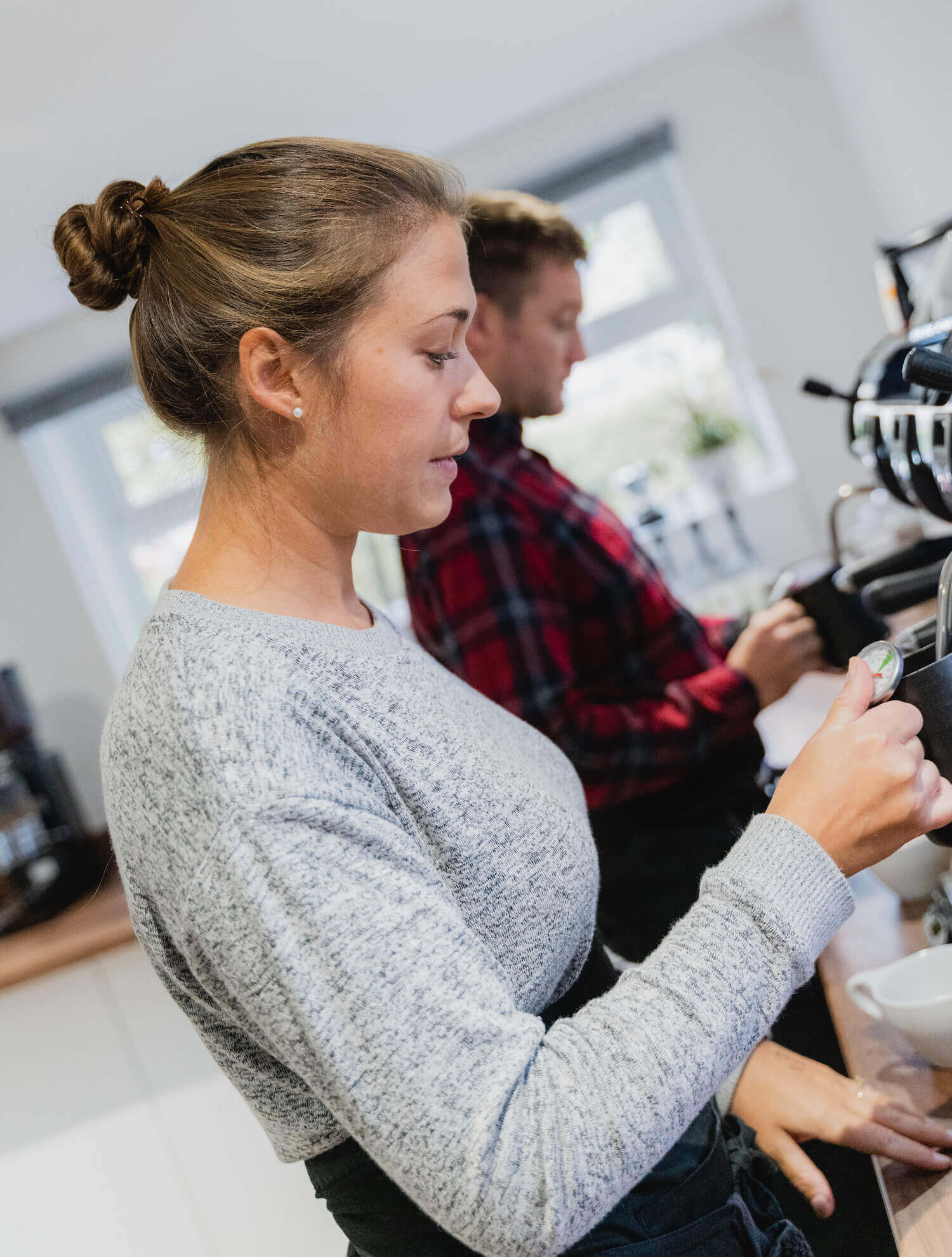 The Two Day How to start a coffee shop course
---
Book yourself on our two day course and we'll help you take the next steps in your planning. Lets start your rota, your menu, your floor plan, and of course lots more practical coffee making.
We'll help further develop your latte art skills too. After all, practice makes perfect! In addition to recapping the areas covered on day one, we will:
Make a start on your rota
Help you put your menu together
Create a floor plan together
Latte Art
Handling large drinks orders
Alternative brewing methods
What you learn on our How to start a coffee shop course
---
The How to start a coffee shop course is a one or two day private course. This course is designed to give you an insight in to owning a coffee shop and will be extremely important to your future success for the running of your coffee shop. You will learn all about setting up a business, understanding the finance and paperwork, learn about the right licensing, finding premises, looking for equipment, working out the margins, reaching sales targets and so much more.
We strongly believe that this course is essential for most people who are thinking of starting a coffee shop. And even for those who already have a coffee shop. This is a small investment with amazing results. We have been running this course for years now with many wonderful success stories. We are passionate about helping you to realise your dream.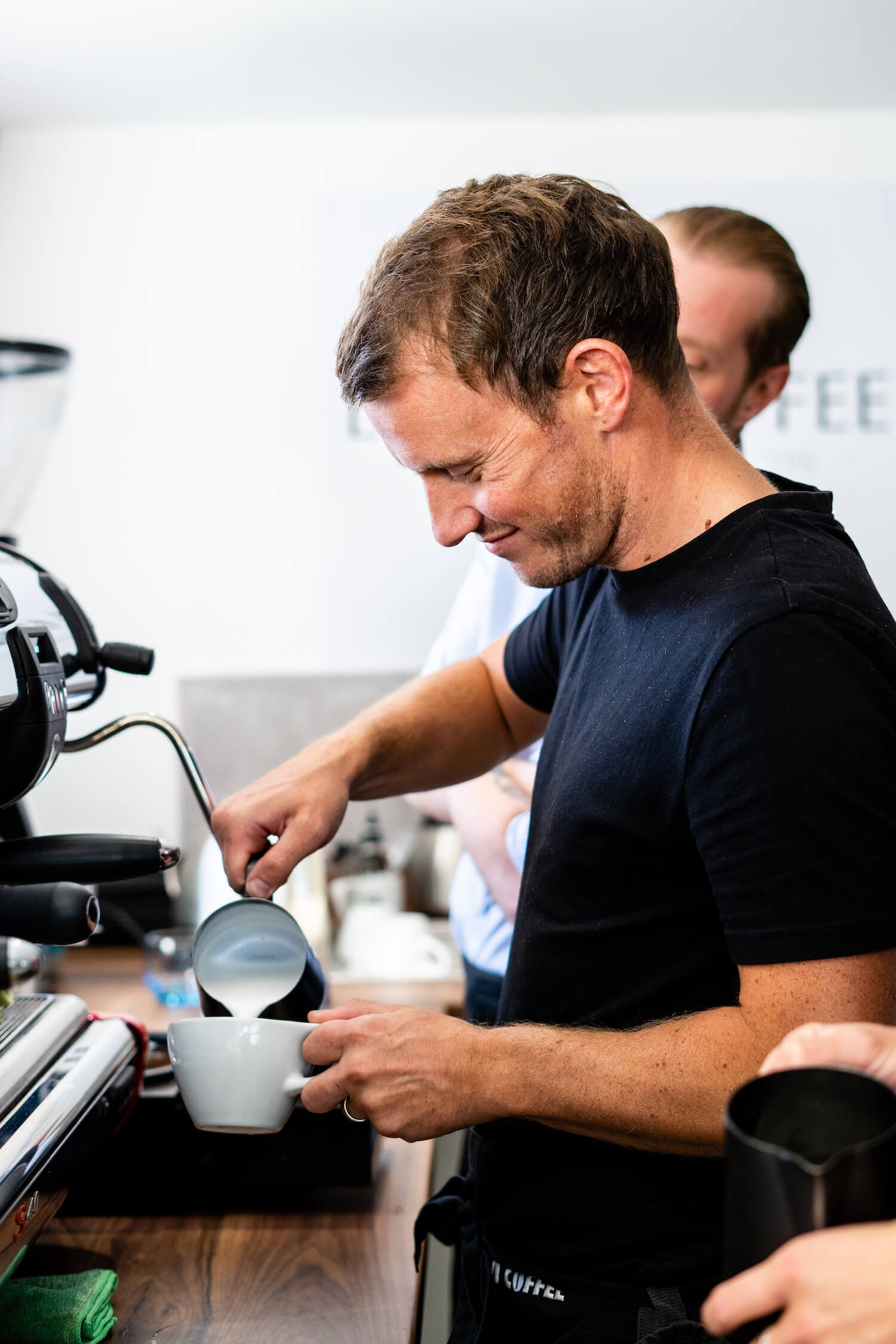 I absolutely loved the course, what a great time! I've enjoyed every single moment with Vicki (Cristina Barcelona) She is fantabulous and excellent trainer. I've made loads of different types of coffees and drank a lot. Amazing amazing amazing! I would recommend the course a thousand times. - Cleo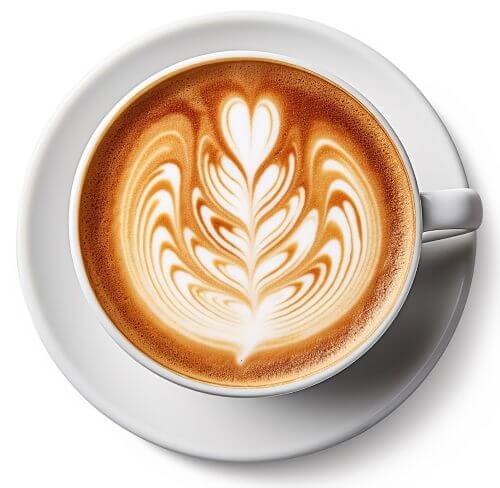 Part 1: Coffee
---
The first part of the course is the barista course. You learn all about coffee and how to make it. We teach to the highest standards and at the end of the course you will be able to produce the most delicious coffees.
You will understand coffee and the equipment. This will help you to understand how you can stand out from the crowd by serving delicious high quality coffee. You will also have a better understanding of the importance of equipment, training and using quality ingredients.
Just completed a '2-day How to open a coffee shop' course with Vicki. An absolutely superb, highly detailed, comprehensive insight into every conceivable aspect of opening a shop from concept ideas and design to property, tax, stock, P&Ls, leases, business plans, licences, employment, health and hygiene, and menus and so much more!...and all delivered by a true expert/guru who has been there/done that and has such a wealth of coffee business experience that was Vicki!
I have learnt so much in these last two days and I now embark on the next phase of my journey, fully informed, aware and armed with or now access to a knowledge bank that is Vicki and Youri that provides me such comfort that I now have the best chance ever of succeeding in my dream. Thank you Vicki, thank you! - Jeremy Pearce
Part 2: Theory
---
The second part of the 'How to start a coffee shop' course is about everything else that is involved around setting up a successful coffee shop. It covers a lot of topics and we design the course so it can work perfectly with your plans. This is the part that will help you to write a successful business plan.
How to work out the gross sales?
What do all these terms mean: gross sales, net sales, gross profit, VAT, net profit etc?
How to work out the VAT and what is VAT all about?
How to work out the profit margin?
What net profit can you expect from a coffee shop?
Real finance examples of two existing coffee shops
Coffee shop accounts in more detail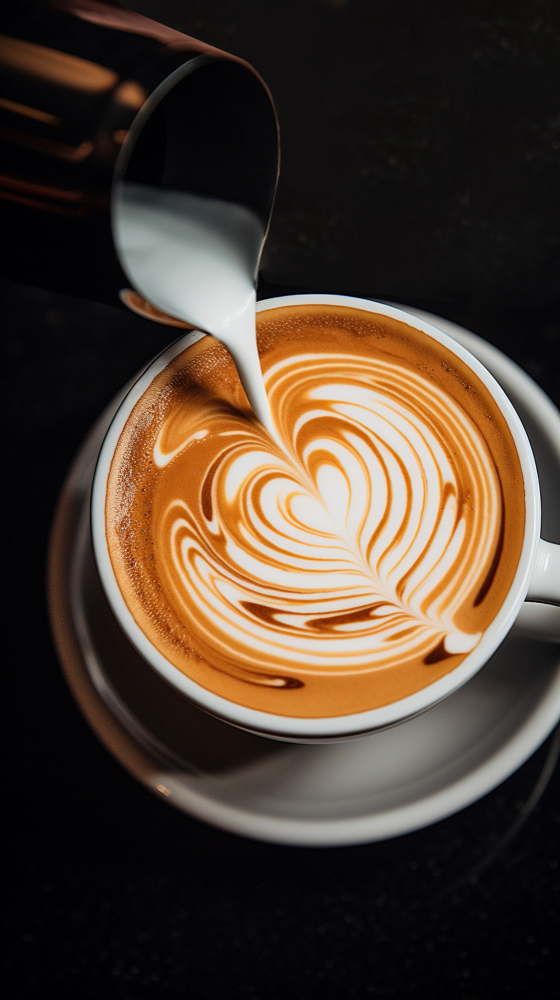 How much can you earn with a coffee shop?
How to work out how much to sell a coffee or sandwich for?
What profit margins should I work at?
What about licensing and planning permission?
How to talk about leases and how to negotiate the terms?
What makes a coffee shop successful?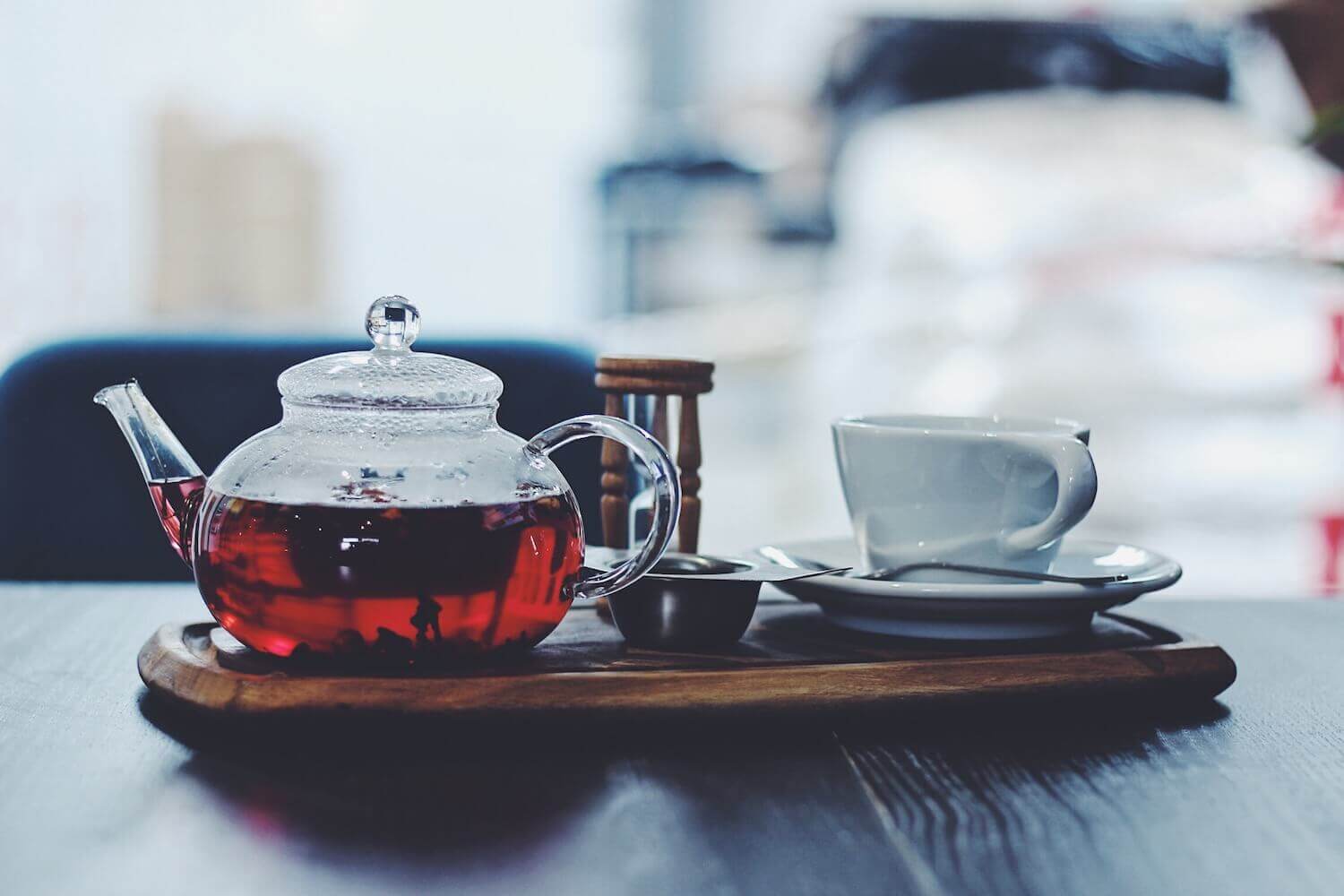 What is a good layout for a coffee shop?
How do you design a good rota that works for you and your staff?
Where should we position the till and the espresso machine?
How can you find a good location?
How to create additional income with your coffee shop?
How to register as a food establishment?
How much does it cost to open a coffee shop?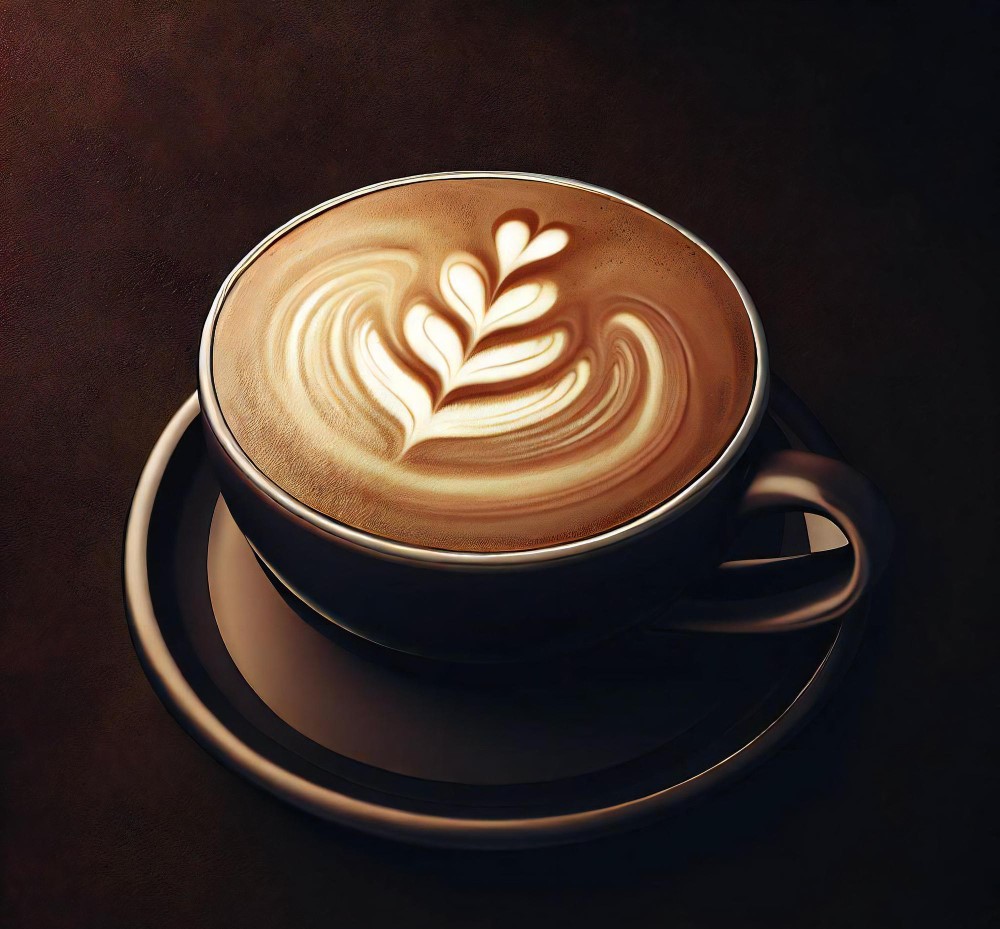 What kind of equipment should I purchase?
What kind of margins are there?
How to market a new coffee shop business and how to go about opening your new venture?
How to find and manage good staff?
What is a good product range to offer?
Receive market research such as average spend per customer
How to ensure your business runs without you working every single day of the year?
Location of the How to start a coffee shop course
---
The course is held at our dedicated training centre and roastery in Cleckheaton, West Yorkshire. A relaxed training environment run by passionate experienced and friendly trainers.
We are located just off the M62 motorway and have easy connections to public transport, the M1 and M6 motorways and Manchester and Leeds airport.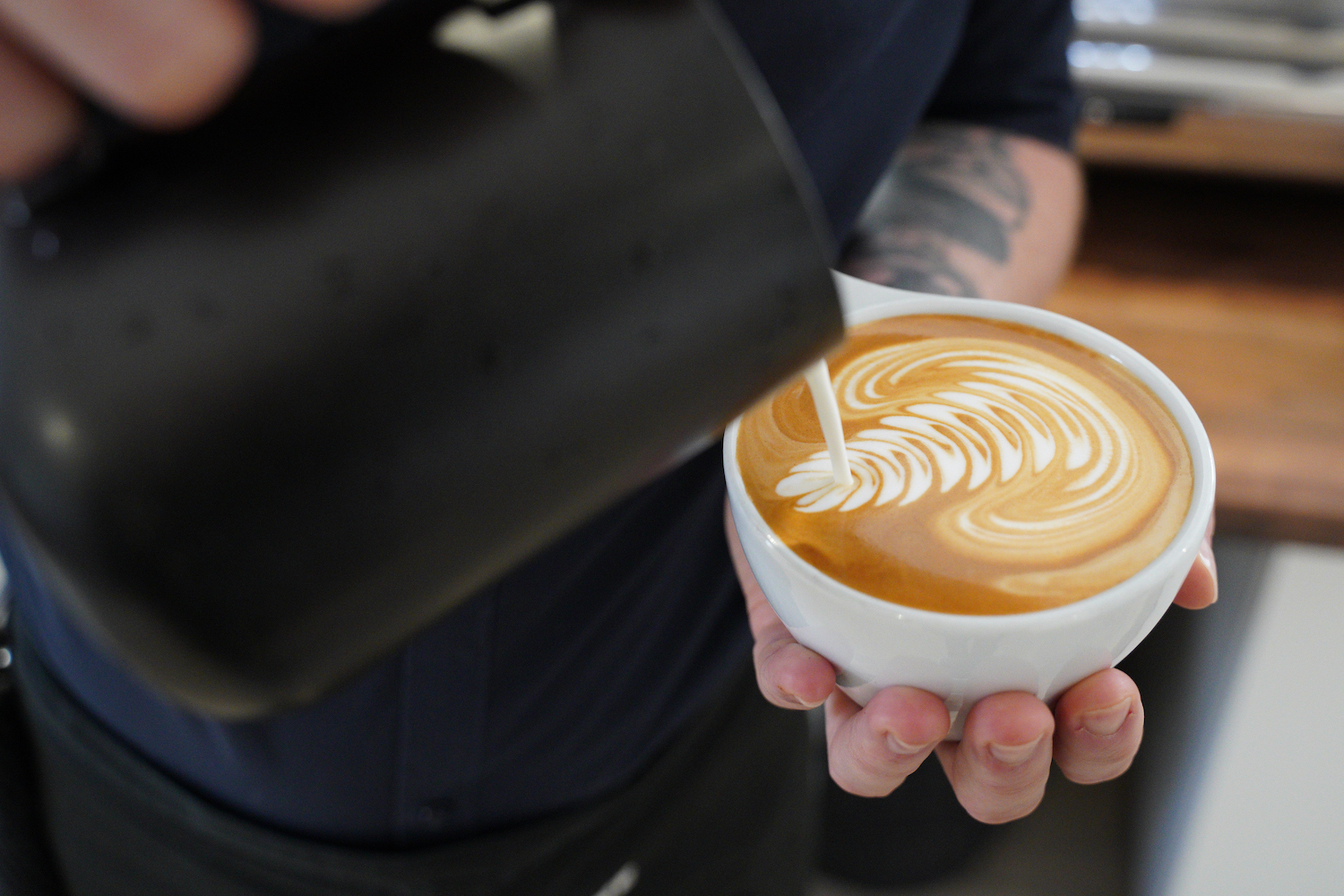 Help with writing a business plan for your coffee shop
---
Every new and existing business could really benefit from having a business plan. Your business plan for your coffee shop will outline what you will do and where you want to be in the future. The business plan will include a general overview of your coffee shop, a mission statement, sales forecast, cash flow forecast, profit and loss accounts and so much more.
We can help you with writing your business plan for your coffee shop. Not only does the course prepare you significantly for this but you will also have all the tools and industry knowledge to produce a wonderful accurate business plan for your coffee shop. Our figures and models will help you to determine the right margins and hit and forecast realistic targets.
Support after the course
---
We provide our comprehensive coffee shop support pack with every How to start a coffee shop course.
This pack is full of extremely useful information such as financial spreadsheets for planning rotas, menus and profit margins, cash flow forecast, cleaning rotas, layout examples and so much more. Our spreadsheet has been set up with an example coffee shop with figures that match a real life coffee shop. This will give you a fantastic starting template to work from.
The support pack is updated regularly and you will have access to the latest version at all times. We are of course also here to help you along your journey to realise your dream of opening a coffee shop.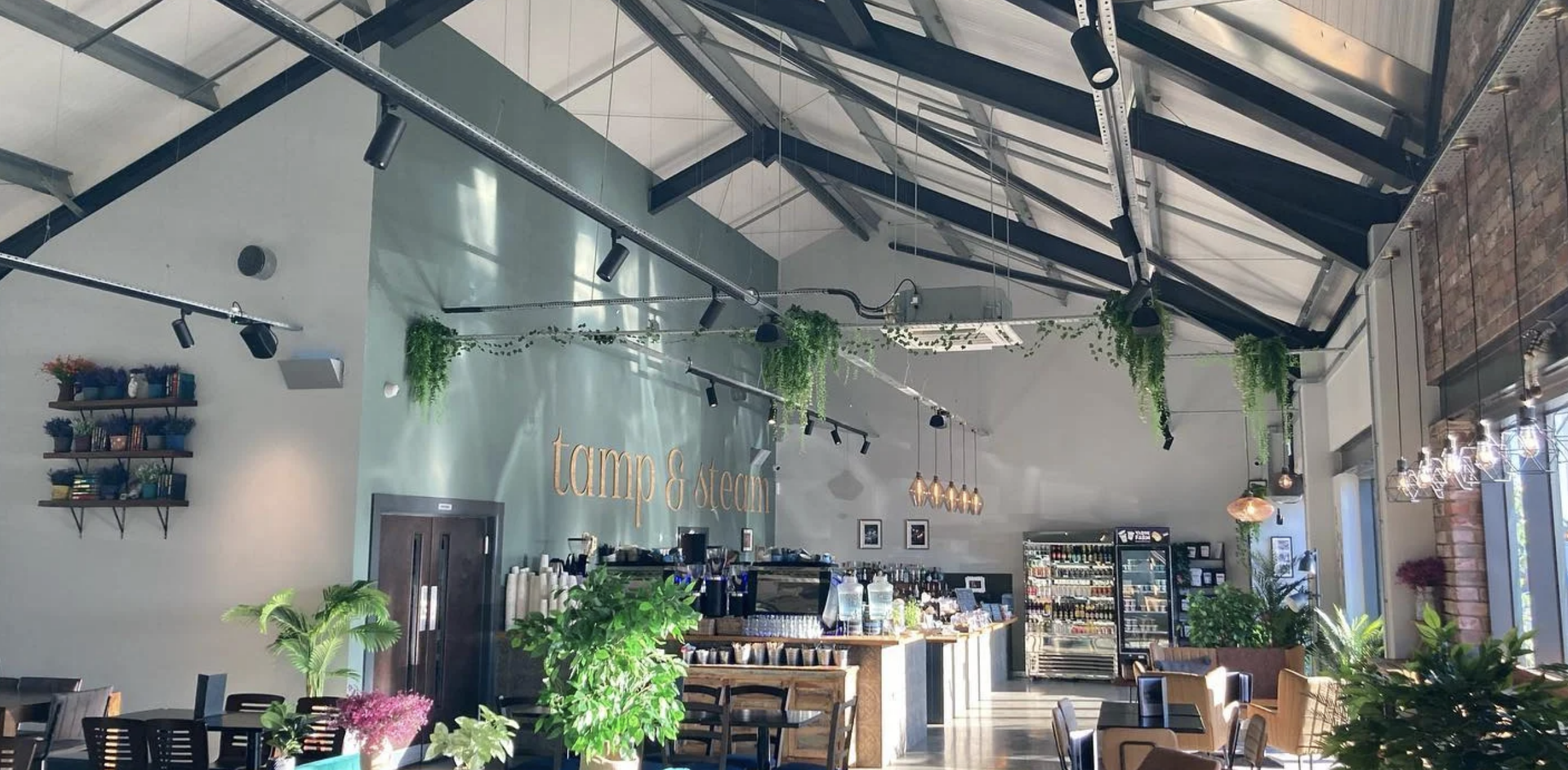 Reviews from our lovely customers
---
Me and my husband Adam had a pleasure to take part in How to start a coffee shop training with Vicki. What an amazing experience! Great time full of hands on experience (working with coffee machine, preparing amazing espresso, foaming milk and beginnings of latte art. We feel so much more confident now, and coffee prepared at home tastes so much better now ;) Not only Vicki's knowledge about coffee and coffee business is huge but it is also supported by her experience in the field. The sensational addition to the course was the fact that while absorbing knowledge we could observe the process of roasting coffee - priceless! Very nice people, amazing place, great course - we highly recommend ! :) Joanna & Adam - Joanna
Sorry it took a few days to reply. I had a great time on the course! The information given was way above what I was expecting and really helpful. It will take me a while to get my head around all the figures but I feel like I know where to start now and where I am aiming to get to in the future. I am interested in leasing a coffee machine from you, will get in touch again once I have the keys. Lovely staff- felt comfortable sharing my plans, and can't wait for the next course. Great Coffee! Thank you. - Christine Green
Had a wonderful day at Limini today - we chose the two on one full day Barista course, with latte art. Being complete coffee novices, I was mentally preparing myself to be overwhelmed, but Vicki explained everything in clear and simple terms, checking we understood each step. She even managed to keep my 15 year old daughter interested, who I'd dragged along ( a future barista in the making now).
The coffee itself was the best I've ever tasted, after drinking what I thought was good coffee ( and hating it ) over the years, I can now call myself a coffee lover - of Limini coffee at least! Thanks so much, Jen & Emily - Jen Eachus
I had the pleasure of a 1 to 1 barista course with Vicki this week just gone, I cannot recommend Limini Coffee enough for anything coffee related. The course was fun and very insightful into the world of coffee and would 100% book back in and recommend anyone else considering it to go ahead. - Nathan Preen
I ordered 10 coffee sacks early this week. They arrived yesterday. Very prompt service. Thank you. - Alix Warland
I can't recommend the Limini 'How To Set Up A Coffee Shop' course enough to anyone looking for support and confidence in taking that next step... I finished the course last week and am still buzzing...and my head is full of all the new information and brilliant tips/advice I got during my time there. Vicki is a superb teacher as her obvious expertise, knowledge and experience are twinned with an infectious enthusiasm which kept me engaged throughout - even when I was going through my caffeine lulls! Being 1:1, I was able to ask questions as and when they came and nothing was too much trouble for Vicki. The balance between practical learning with the coffee making/latte art versus the nitty-gritty of spreadsheets, legalities, finances, location, VAT, personnel..etc is spot on. I have so much material and new knowledge to apply to my venture, I couldn't have hoped to have had a better shot in the arm to make my dream a reality. A massive thank you Vicki and the team for making me feel so welcome. - Ben - Ben Morgan
Had a fantastic day at the learning centre Vikki was amazing in her knowledge. Would recommend I will be sending my son and partner thank you so much Vikki . - Jamie davis
We had an amazingly fun time on a 3 hour coffee and latte art course with Vicki. She was incredibly skilled and great fun to work with as well as very patient with us. It was the best fun Ive had in a long time while learning something new and the coffee was so delicious I drank about 8 cups while we were there. Looking forward to booking in again in the near future. Thanks Vicki and Youri
WOW....what a dayyyy.....my head is still buzzing with facts and figures...in a totally good way. I came down for the one day...how to start a coffee shop....course.T tally blown away with the amount of info and help provided. Vicky was an amazing trainer, so easy to talk to and explained all the dos and donts in an understandable way.....Then onto practical barista skills and an insight into roasting with Nathan.....I could have picked his brains for hours !!!!! Thoroughly enjoyed my day and wouldn't hesitate to recommend to anyone looking for help and advice to start up a business. Oh.....and the coffee is delishhhhh ☺️ - Lesley
I would like to say how grateful I have been to Vicki and Limini Coffee for the help and expertise in setting up my business. Right from the initial email enquiry. The advice and support offered is second to none with the bonus of amazing Coffee too. I would throughly reccomend Limini's 'Starting your own Coffee Shop Course' to anyone contemplating that direction. Even though I have run previous businesses ,the information Vicki was able to share offered valuable new insights into Coffee shops that I hadn't appreciated or known. Thank you so much Team Limini - wendy
I recently did the 1:1 barista training and absolutely loved it. The staff were all really friendly and full of fab advice. I left fully confident that I could begin my new job in speciality coffee. Can't recommend it enough! - Joel Dungworth
Book this course View prices
What does 1-on-1 and 2-on-1 mean?
---
We only run private courses. Our courses are with you and your party.
For example, a 2-on-1 course means the two of you and our barista trainer. The price is for the total party.
One day course

How to start a coffee shop (1-on-1)
£295 + vat
How to start a coffee shop (2-on-1)
£395 + vat
How to start a coffee shop (3-on-1)
£495 + vat

Two day course

How to start a coffee shop (1-on-1)
£442 + vat
How to start a coffee shop (2-on-1)
£592 + vat
How to start a coffee shop (3-on-1)
£650 + vat

Theory only course

Theory only course (1-on-1)
£220 + vat
Theory only course (2-on-1)
£250 + vat
Theory only course (3-on-1)
£275 + vat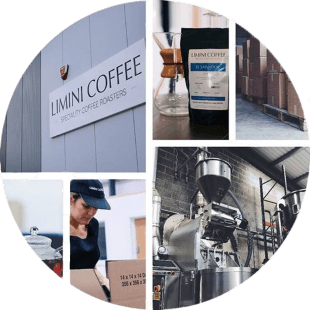 call us for a chat on 01274 911 419
Monday - Friday | 09:00 - 16:30
Closed bank holidays
Terms and conditions | Privacy policy
By continuing to browse you agree to our use of cookies.
Copyright © 2008-2023 Limini Coffee Services Limited. All Rights Reserved